Wind Mobile – Brice Scheschuk, CFO
Brice Scheschuk, CFO at WIND Mobile
Brice represents WIND Mobile and is a speaker at The 2014 Global Finance Conference in Toronto, Oct 21-22. For more information about the conference review the agenda, or contact Daintry Springer (by email), Chair, 2014 Global Finance Conference.
Topic: The WIND Mobile Story
What You Will Learn
How WIND Mobile raised capital in complex structures
The WIND approach to vendor financing and shareholder raises
What the road ahead looks like for WIND Mobile
Brice Scheschuk's Biography
Brice Scheschuk is a Co-founder, Director and Chief Financial Officer of Globalive Communications / WIND Mobile and Pragmatic.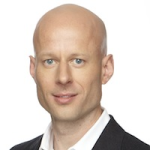 Brice has been with Globalive / WIND for ten years in a senior finance capacity and is responsible for all aspects of finance, facilities, business planning, human resources and procurement including direct responsibility for raising in excess of $1.5 billion in capital.
Globalive / WIND is a leading Canadian telecommunications service provider with a national fixed and wireless footprint and 1,350 employees. Brice is the CFO of Globalive Capital an investment holding company focused on private and public company and fund investing and manages approximately $100 million in assets across a number of investment classes including alternative funds, private and public equity, venture capital, angel, real estate, CPC's, SPAC's and RTO's. He is a director of Transgaming (TSXV: TNG), a gaming technology company; the chairman and a director of Samba Days, a gift experiences company; and a past director of a number of public and private companies including Web Host Industry Review, iLookabout, Hy-Drive Technologies and Varicent Software.
Brice is a Canadian Chartered Accountant and earned his designation at Coopers & Lybrand (now PricewaterhouseCoopers) in 1997. A passionate entrepreneur and investor, Brice has been involved in some of the most exciting start-ups in Canada over the past 20 years.
Brice is a speaker at the 2014 Global Finance Conference, representing WIND Mobile. Other speakers at the conference include:
This conference is for and about CFOs. If you're a CPA, CMA, CGA, Controller, Treasurer, Finance Manager or Finance Director, this conference is for you. If you're in the finance department, you must attend this conference. Corporate finance professionals and chartered accountants will benefit from this Toronto conference. Everyone in accounting will benefit from this conference.