Northern Trust – David McIsaac, CFO
David McIsaac, CFO at Northern Trust
David is a speaker at The 2014 Global Finance Conference in Toronto, Oct 21-22. For more information about the conference review the agenda, or contact Daintry Springer (by email), Chair, 2014 Global Finance Conference.
Topic: Be a Better Strategic Finance Partner to the CEO
What You Will Learn
What a CEO needs in a strategic partner
The value of being a strategic partneR
How to be one step ahead of your CEO
What is a strategic business partner and how must the CFO role transform to get there?
What are the key elements that enable strategic partnerships?
David McIsaac's Biography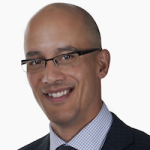 David is responsible for managing and controlling all financial-related activities of the two Canadian legal entities, the Trust Company and Foreign Bank Branch, representing over $138 billion in assets under custody.
He has more than 20 years of experience in the financial services industry, previously working for Aviva, Manulife, CIBC and RBC.
An active volunteer, he shares his leadership skills, financial expertise and broad thinking, in the not-for-profit sector as Chair of the Ontario Advisory Board and divisional representative to the National Board of the Arthritis Society and previously as a Board member with the Victorian Order of Nurses.
In addition, he personally supports the Arthritis Society through numerous committees and has participated in the Joints-in-Motion fundraising program, completing a half marathon in China and cycling 500 km in France.
David is a Certified General Accountant and has a B.A. (Honours) in Economics from the University of Toronto.
David is a speaker at the 2014 Global Finance Conference, representing Northern Trust Canada. Other speakers at the conference include:
This conference is for and about CFOs. If you're a CPA, CMA, CGA, Controller, Treasurer, Finance Manager or Finance Director, this conference is for you. If you're in the finance department, you must attend this conference. Corporate finance professionals and chartered accountants will benefit from this Toronto conference. Everyone in accounting will benefit from this conference.