Cowater – David Baron, CEO
David Baron, CEO at Cowater
David was an invited speaker at The 2014 Global Finance Conference in Toronto, Oct 21-22. For more information about the conference review the agenda, or contact Daintry Springer (by email), Chair, 2014 Global Finance Conference.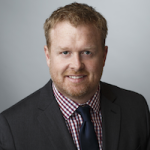 David Baron is President and CEO of Cowater International Inc., Chairman of the Board for both CRC Sogema and Sogema Technologies Inc. and Board Member for Canadian Council on Africa.
With Cowater, David Baron leads the senior management team and has overall responsibility for the strategic direction of the company, as well as leading strategic alliance and partnership opportunities globally.
He provides oversight to business development with particular attention to leading emerging business and areas of growth in new markets.
Prior to joining Cowater Mr. Baron was with Export Development Canada where he gained wide-ranging experience in project management and leadership.
Mr. Baron has deep experience in guiding teams in both the government and private sector environments and has worked extensively in collaboration with many internationally recognized institutions, financial partners and legal firms. He is a dynamic entrepreneur, strategist and leader whom has led Cowater to become the Canadian leader in management consulting for emerging economies.
Mr. Baron has extensive work experience in Asia, Central and South America, Europe, Africa and the Middle East; he graduated from the University of Ottawa with a Bachelor degree in Social Science (political science and economics) and subsequently from Australia's Sydney University Graduate School of Business, where he obtained a Masters' degree in International Business Administration.
David Baron is a speaker at The 2014 Global Finance Conference. Other speakers at the conference include:
This conference is for and about CFOs. If you're a CPA, CMA, CGA, Controller, Treasurer, Finance Manager or Finance Director, this conference is for you. If you're in the finance department, you must attend this conference. Corporate finance professionals and chartered accountants will benefit from this Toronto conference. Everyone in accounting will benefit from this conference.